20 September 1976,



Sirius has been acting strangely. I don't know how to talk to him. I hope Prongs can figure him out.

I've been spending time with Catrin. It's nice. I mean, I've got my friends, but it's nice spending time away from them, too. Sometimes it feels like I belong to them in a way, because they know about me. It doesn't really bother me. It's just nice to be with someone else sometimes.

I took some pictures of Catrin with the camera my parents gave me this summer. She thought the camera was cool, and she was funny when she was posing.

I took this normal photograph of her.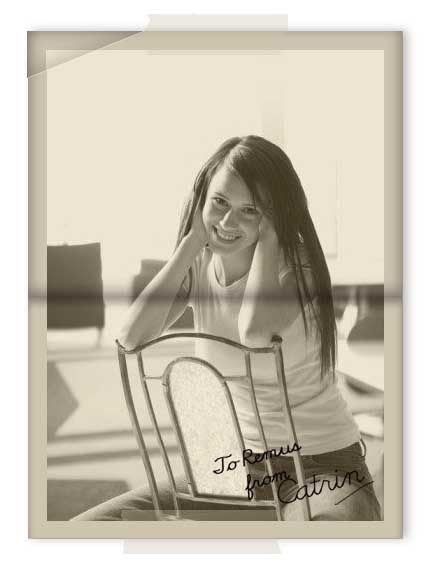 She signed it for me.

I took this other one when she wasn't paying attention. I like it better.